Healthcare
KURE Pain Management
---
Headquarters
Annapolis, MD
KURE Pain Management was a leading interventional pain management practice in Maryland. The $15 billion interventional pain management industry was growing rapidly due to growing awareness among patients and referring physicians. New Harbor believed that interventional pain physicians would continue to play a critical role in coordinating a multi-disciplinary approach to treating the more than 50 million patients with chronic pain conditions.New Harbor wanted to partner with a business with strong clinical quality and leadership in an effort to create an industry thought leader in this newer field of medicine.
New Harbor partnered with physician CEO, Dr. Damean Freas, and several partner physicians in our investment in KURE.
"New Harbor's extensive experience with service businesses, particularly with practice management businesses supporting physicians, was critical as we accelerated our growth and expand our services."

Dr. Damean Freas

KURE Pain Management, CEO

*
New Harbor's investment management centered on building a regional leader in pain management within the Mid-Atlantic region. We developed a board of directors that included industry thought leaders and quality experts, including the Chair of the Pain Department at the Cleveland Clinic. We invested into corporate infrastructure, including a new financial system, EMR and LIMS. Additionally, and most importantly, we sought to grow the clinician base through acquisition and de novo. KURE acquired the third largest pain management business in Maryland, Smart Pain Management, which fundamentally transformed the company in the region by adding significant scale, and operational and clinical talent.
New Harbor exited its investment in KURE in August 2019. Business had more than tripled in size since New Harbor's original investment. New Harbor sold to Clearway Pain Solutions / NexPhase Capital. The combined KURE/ Clearway platform formed one of the largest interventional pain management practices in the United States with over 80 clinicians across five states.
*Certain statements about New Harbor Capital made by portfolio company executives herein are intended to illustrate New Harbor Capital's business relationship with such persons, including with respect to New Harbor Capital's facilities as a business partner, rather than New Harbor Capital's capabilities or expertise with respect to investment advisory services. Portfolio company executives were not compensated in connection with their participation, although they generally receive compensation and investment opportunities in connection with their portfolio company roles, and in certain cases are also owners of portfolio company securities and/or investors in New Harbor Capital-sponsored vehicles. Such compensation and investments subject participants to potential conflicts of interest in making the statements herein.
See More

Investment Stories

Like This

Healthcare
Wedgewood Pharmacy is a provider of compounded medications for the veterinary market.
Healthcare
Suture Express is a distributor of sutures, endo-mechanical, and other disposable medical/surgical products.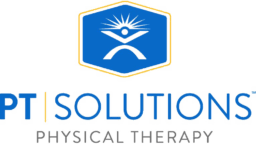 Healthcare
PT Solutions is a provider of physical therapy services through stand-alone, outpatient physical therapy clinics, hospitals, physician groups and other partners.