Healthcare
Wedgewood Pharmacy
---
Headquarters
Swedesboro, N.J.
The industry thesis in animal health is highly compelling: more pets per household, more dollars being spent per pet, and the humanization of animals are driving strong and sustainable growth across the sector. Further, veterinary care for pets has expanded to include most specialties utilized in human health. This enhanced care model is enabling pets to live longer. With the expansion of specialties and increased life expectancy, demand for medications and, in particular, specialty pharmacy medication, is rapidly growing. Wedgewood Pharmacy, a compounding pharmacy serving the specific and diverse needs of the veterinary market, was well-positioned to capitalize on these trends.
New Harbor was fortunate to partner with Lucy Malmberg in our investment in Wedgewood. Lucy and her late husband, George, purchased Wedgewood as a small retail pharmacy in 1981, and over 35 years transformed the business into an industry leader in veterinary compounding, both in size and quality. At the time of New Harbor's investment, the 265-employee Wedgewood team was serving approximately 40,000 veterinarian customers from a single 40,000 square foot facility in Swedesboro, New Jersey. As part of our investment, Marcy Bliss, a long-time employee and strategic business leader, was promoted from President to CEO and Lucy Malmberg transitioned to Chair of the Board.
"I will be forever grateful to New Harbor for their passion for our mission to improve the lives of animals and those who love them. They delivered on their promise to be a great partner to Wedgewood and its management team and to support us in our mission to provide comprehensive, industry-leading solutions and quality for veterinary prescribers."

Marcy Bliss

Wedgewood Pharmacy, President and CEO

*
Our investment management plan focused on extending the company's leadership position and capturing additional share. Key initiatives included an organizational build-out (e.g., COO, general counsel, strategic board of directors), facility expansion, automation and optimization, refined sales and marketing strategy, technology enhancements to improve customer ease of doing business, and expanded preparation offering through continued innovation. Numerous organic revenue growth and operational efficiency improvement initiatives combined to create a significant runway for growth.

To further capitalize on market opportunities, Wedgewood acquired one of its largest competitors, broadening product and geographic capabilities and positioning the company as a partner of choice for corporate groups within the quickly consolidating veterinary services market. Subsequent acquisitions contributed additional product and operational capabilities, including an FDA-registered 503B outsourcing facility and a specialty products business serving the wildlife and zoo market. Wedgewood now employs over 700 people across four facilities in New Jersey, Arizona, California, and Wyoming, and maintains relationships with over 66,000 veterinarians and 360,000 pet parents.

These strategic initiatives, combined with significant growth in the animal health market resulting from the continued trend toward the humanization of pets, resulted in Wedgewood nearly tripling in revenues and quadrupling earnings in less than five years.

New Harbor exited its investment in Wedgewood Pharmacy in April of 2021.
*Certain statements about New Harbor Capital made by portfolio company executives herein are intended to illustrate New Harbor Capital's business relationship with such persons, including with respect to New Harbor Capital's facilities as a business partner, rather than New Harbor Capital's capabilities or expertise with respect to investment advisory services.  Portfolio company executives were not compensated in connection with their participation, although they generally receive compensation and investment opportunities in connection with their portfolio company roles, and in certain cases are also owners of portfolio company securities and/or investors in New Harbor Capital-sponsored vehicles. Such compensation and investments subject participants to potential conflicts of interest in making the statements herein.
See More

Investment Stories

Like This

Healthcare
Community Psychiatry is a behavioral health practice management company supporting over 80 providers.
Healthcare
Suture Express is a distributor of sutures, endo-mechanical, and other disposable medical/surgical products.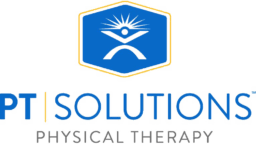 Healthcare
PT Solutions is a provider of physical therapy services through stand-alone, outpatient physical therapy clinics, hospitals, physician groups and other partners.