Healthcare
Quigley Eye Specialists
---
Headquarters
Fort Meyers, Fla
Investment Date
January 2020
Revenue Growth
20% CAGR (over the three years prior to closing)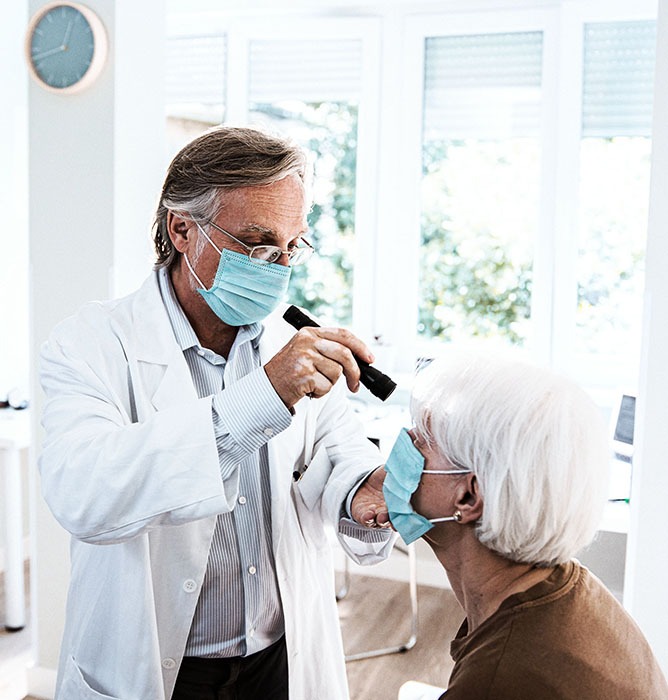 We believe that the demand for eye care services has been growing steadily, driven by an aging population, increasing prevalence of vision-impacting diseases, and expanding insurance coverage for vision services. In addition, technological advancements supporting surgical techniques are allowing for safer and expanded treatment of disorders. Regions of the country experiencing strong population growth among the elderly generally are underserved, with a shortage of high-quality providers to support the increasing demand. Southwest Florida has approximately 2x the proportion of 65+ residents compared to the national average, resulting in significant underlying demand for ophthalmic and optometric services. As a tenured market leader in the Southwest Florida eye care market, we believe Quigley Eye Specialists is favorably positioned to fill this need.
"We are thrilled to have found a partner who aligns with our core values, mission, and vision for the future. New Harbor provides the guidance and capital necessary to help Quigley Eye Specialists invest in the most advanced technology, improve internal processes, and put important infrastructure in place so that we may continue to build upon what we love most: excellent patient care."

Dr. Thomas Quigley

Quigley Eye Specialists, MD and Founder

*
Quigley Eye Specialists was founded in 1988 by Dr. Thomas Quigley, a "super specialist" in cataract surgery. After building the business for 25+ years into a leader in the Southwest Florida marketplace, Dr. Quigley recruited his brother, Mark Quigley, an experienced healthcare executive, to join as CEO in 2018. Shortly preceding New Harbor's investment, Dr. Quigley and Mark began to professionalize the organization through investing in the leadership team and infrastructure to support a more aggressive growth plan. At the time of New Harbor's investment, the Quigley Eye Specialists team consisted of five full-time ophthalmologists, three part-time retina specialists, and eight optometrists, collectively performing approximately 175,000 procedures annually across eight clinics – including a wholly-owned ambulatory surgery center (ASC).
Our investment management plan is focused on building out the team and infrastructure in an effort to accelerate growth. Key initiatives include implementing technology and systems to improve operations, enhancing the corporate support structure, and investing in resources to broaden the service offering, systematize provider recruitment, and deploy refined marketing techniques. We believe a core tenet of success is the successful acquisition and integration of complementary practices, both within the core geographic market as well as with expansion throughout the state of Florida. We believe Quigley Eye Specialists is well along the path to executing on the plan having enhanced financial and operational systems, added LASIK, facial plastics and medical spa capabilities, and completed multiple tuck-in acquisitions within the first six months of New Harbor's Investment.
As a market leader in the highly attractive and largely fragmented Southwest Florida market, we believe Quigley Eye Specialists has the building blocks in place to significantly accelerate growth and further solidify its market leadership position, both within its core market and beyond.
*Certain statements about New Harbor Capital made by portfolio company executives herein are intended to illustrate New Harbor Capital's business relationship with such persons, including with respect to New Harbor Capital's facilities as a business partner, rather than New Harbor Capital's capabilities or expertise with respect to investment advisory services.  Portfolio company executives were not compensated in connection with their participation, although they generally receive compensation and investment opportunities in connection with their portfolio company roles, and in certain cases are also owners of portfolio company securities and/or investors in New Harbor Capital-sponsored vehicles. Such compensation and investments subject participants to potential conflicts of interest in making the statements herein.
See More

Investment Stories

Like This

Healthcare
FYZICAL® is a franchisor and operator of physical rehabilitation centers specializing in balance therapy and wellness programs.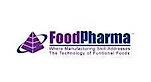 Healthcare
FoodPharma is a contract developer and manufacturer of functional foods focused on bars, soft chews, cups, and confectionery products, positioned at the intersection of functional food and healthcare.
Healthcare
The Ear, Nose, Throat & Plastic Surgery Associates is a nationally recognized ENT group and one of the largest groups in Central Florida.