Healthcare
PT Solutions
---
Investment Date
December 2013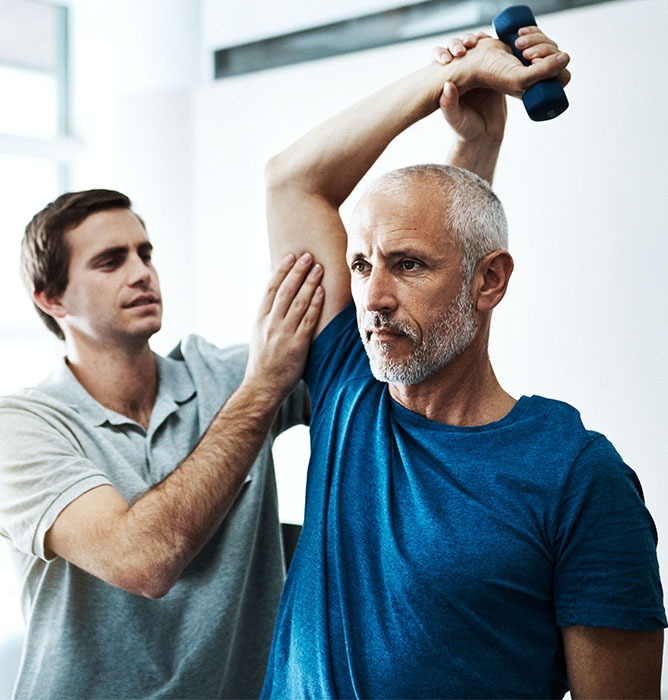 Outpatient physical therapy was identified as a focus area for New Harbor due to the favorable demographics – aging, more active population – and a strong value proposition for services – $1 spent on rehab services estimated to provide approximately $13 of healthcare cost savings. With approximately $30 billion in annual spend and comprising over 200,000 physical therapists, we believed the market presented a compelling opportunity for continued growth and consolidation. Further, the importance of physical therapy within the referral stream as well as the impact on continuation of care and associated outcomes for patients, positioned the sector as an attractive focus area for both hospitals and payors. We believed PT Solutions, with its hybrid model across traditional outpatient and hospital-partnered clinics, was well positioned to capitalize on these trends.
PT Solutions was founded in 2003 by Dale Yake and Rocky Barnes. PT Solutions is a multi-location provider of physical therapy services, including rehabilitative, preventative and occupational therapy. PT Solutions deploys a multi-faceted business model that we believe is different than its peers, treating patients across a variety of settings including traditional outpatient clinics, hospital-affiliated satellite outpatient clinics, on-site hospital outpatient/inpatient clinics, and other contract locations such as physician offices and industrial facilities. At the time of the New Harbor's investment in 2013, PT Solutions operated 34 locations in six states with approximately 270 employees.
New Harbor's investment plan focused on enhancing the organization and infrastructure to further accelerate growth and establish PT Solutions as a regional market leader. Key initiatives included accelerating business development, with both private and satellite de novo clinic openings and new hospital contract wins, deploying an acquisition strategy, building and refining the organizational structure with key team additions and realignments (e.g. CFO, COO, regional manager structure) and enhancing financial and operational reporting capabilities. PT Solutions also focused extensively on building out therapist recruitment, training and retention, partnering with physical therapy programs and deploying an accredited residency program.
"The New Harbor Capital Team has been a solid partner throughout our relationship. New Harbor has come alongside the original owners to assist in expanding our growth capabilities in accounting, finance, recruiting, retention, and development. At the same time, the New Harbor team has fostered professional growth in our management team to better leverage the talents necessary to now run a larger company. They are a transparent and effective leadership team that has meshed well with what was our pre-transaction vision for the company."

Dale Yake


PT Solutions, CEO

*
PT Solutions grew rapidly under New Harbor's ownership. The company quintupled in size, growing to over 130 points of service and over 1,000 employees. While PT Solutions completed seven small tuck-in acquisitions, the vast majority of this growth was organic. New Harbor exited its investment in PT Solutions in June 2018.
*Certain statements about New Harbor Capital made by portfolio company executives herein are intended to illustrate New Harbor Capital's business relationship with such persons, including with respect to New Harbor Capital's facilities as a business partner, rather than New Harbor Capital's capabilities or expertise with respect to investment advisory services. Portfolio company executives were not compensated in connection with their participation, although they generally receive compensation and investment opportunities in connection with their portfolio company roles, and in certain cases are also owners of portfolio company securities and/or investors in New Harbor Capital-sponsored vehicles. Such compensation and investments subject participants to potential conflicts of interest in making the statements herein.
See More

Investment Stories

Like This

Healthcare
KURE Pain Management is a provider of multi-disciplinary pain management services.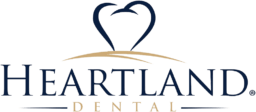 Healthcare
Heartland Dental is the largest dental service organization in the United States with over 400 affiliated dental offices across 20 states.
Healthcare
Suture Express is a distributor of sutures, endo-mechanical, and other disposable medical/surgical products.