Healthcare
Community Psychiatry Management
---
Headquarters
Sacramento, Calif.
We believe the outpatient mental health industry is growing rapidly, due to heightened awareness and social acceptance of mental health issues and healthcare reform, most notably the Mental Health Parity Act, expanding eligibility and coverage for mental health care. The industry is highly fragmented with over 50,000 psychiatrists, most working solo or in small groups. New Harbor believed that over time, the importance of integrating behavioral health and physical health would drive demand for behavioral health services and provide an environment for rapid growth.
Community Psychiatry was founded in 1995 by practicing psychiatrist Dr Mark Levine. In July 2015, New Harbor partnered with founding physician, Dr. Mark Levine, to create one of the nation's leading practice management businesses serving outpatient mental health providers. The business provided back-office and administrative support services to 35 affiliated psychiatrists in Northern California.
"New Harbor was the perfect partner to help us accelerate our growth and support the business for its continued success. Thanks to their strategic guidance, the company is well-positioned as a leading provider of quality mental health care services throughout California and beyond."

Dr. Mark Levine

Community Psychiatry Management, Founder

*
New Harbor's investment plan was to build a market leader – both in size and quality. The investment management plan focused on adding affiliated psychiatrists – via affiliations and de novo office openings – and to expand into adjacent services such as therapy and TMS. In addition, New Harbor sought to build the back-office and administrative support capabilities, including hiring a professional management team and investing in financial, EMR and telemedicine systems.
Community Psychiatry grew rapidly under New Harbor's ownership. The company more than tripled in size, growing to over 100 clinicians across 44 locations throughout Northern and Southern California. The business also developed robust telemedicine capabilities, as evidenced during the COVID-19 pandemic when the business operated completely on a remote basis.
New Harbor exited its investment in Community Psychiatry in August 2020.
*Certain statements about New Harbor Capital made by portfolio company executives herein are intended to illustrate New Harbor Capital's business relationship with such persons, including with respect to New Harbor Capital's facilities as a business partner, rather than New Harbor Capital's capabilities or expertise with respect to investment advisory services.  Portfolio company executives were not compensated in connection with their participation, although they generally receive compensation and investment opportunities in connection with their portfolio company roles, and in certain cases are also owners of portfolio company securities and/or investors in New Harbor Capital-sponsored vehicles. Such compensation and investments subject participants to potential conflicts of interest in making the statements herein.
See More

Investment Stories

Like This
Healthcare
Provider of urgent care, primary care and related healthcare services.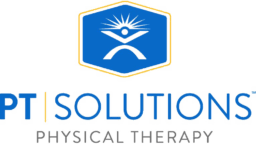 Healthcare
PT Solutions is a provider of physical therapy services through stand-alone, outpatient physical therapy clinics, hospitals, physician groups and other partners.
Healthcare
Suture Express is a distributor of sutures, endo-mechanical, and other disposable medical/surgical products.