Healthcare
FYZICAL®
---
Headquarters
Sarasota, Fla.
Investment Date
December 2017
Revenue Growth
35% Revenue CAGR (over the two years prior to closing)
We believe the physical therapy industry is highly fragmented with over 17,000 providers nationally. We also believe the demand for services is increasing driven by an aging U.S. population and an increasing awareness of the value of preventative and rehabilitation services in overall health and wellness. Specifically, according to the CDC, falls among the elderly are one of the leading drivers of healthcare costs in the U.S., at nearly $30 billion per annum. FYZICAL is one of the largest franchisors of physical therapy clinics in the U.S., one of the nation's fastest growing healthcare franchises, and one of the only operators in the industry who directly addresses balance therapy. The company's franchise model is also rarely used in the industry. FYZICAL strives to enable practices to remain independent while gaining the benefits of scale that accompanies a national brand and provides operators with an attractive alternative to traditional consolidation models. The company has primarily grown through a "conversion model" where existing PTs convert into FYZICAL franchises thereby gaining access to FYZICAL's large and experienced operations support team, technology, and proprietary balance therapy and wellness programing.
"We looked at many different partners for our future and felt New Harbor was the best equipped to help us achieve our goals for FYZICAL. Our team was confident that New Harbor can provide our company with the guidance and capital necessary to take FYZICAL into its future as a world class brand."

Jim Abrams

FYZICAL, Founder

*
The company was founded in 2013 by Jim Abrams, a well-known entrepreneur in franchising, and a handful of doctors and therapists in an effort to create a progressive and innovative model in the PT industry. New Harbor's investment coincided with a planned leadership transition in the business – Jim Abrams, was seeking to step away from day-to-day management of the business, and New Harbor assisted with identifying and hiring his replacement, Brian Belmont (former COO of Planet Fitness), to run the business. The investment management plan at FYZICAL contemplated investing in a professional management, growing the franchise base, building out the franchise support organization, and adding corporate-owned "centers of excellence" across the country.
FYZICAL has grown rapidly under New Harbor's ownership, more than doubling the number of franchised locations and corporate-owned centers.
*Certain statements about New Harbor Capital made by portfolio company executives herein are intended to illustrate New Harbor Capital's business relationship with such persons, including with respect to New Harbor Capital's facilities as a business partner, rather than New Harbor Capital's capabilities or expertise with respect to investment advisory services.  Portfolio company executives were not compensated in connection with their participation, although they generally receive compensation and investment opportunities in connection with their portfolio company roles, and in certain cases are also owners of portfolio company securities and/or investors in New Harbor Capital-sponsored vehicles. Such compensation and investments subject participants to potential conflicts of interest in making the statements herein.
See More

Investment Stories

Like This
Healthcare
The Ear, Nose, Throat & Plastic Surgery Associates is a nationally recognized ENT group and one of the largest groups in Central Florida.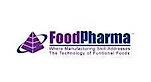 Healthcare
FoodPharma is a contract developer and manufacturer of functional foods focused on bars, soft chews, cups, and confectionery products, positioned at the intersection of functional food and healthcare.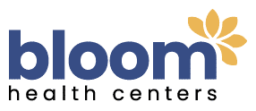 Healthcare
Bloom Health Centers is one of the largest in-network, comprehensive mental healthcare groups in the Mid-Atlantic.