Healthcare
Desert Spine and Sports Physicians
---
Investment Date
January 2023
Revenue Growth
10% CAGR (over the five years prior to closing)
Desert Spine and Sports Physicians is a leading independent Physical Medicine and Rehabilitation (PM&R) group in Phoenix, Arizona. Founded in 2008 by Doctors Brad and Susan Sorosky, the Company is dedicated to the diagnosis, treatment, and prevention of spine, sports and musculoskeletal pain and injury.
The Company's physicians are experts at diagnosing and treating problems affecting the nerves, muscles, and bones, placing an emphasis not only on relieving pain but also on restoring maximum function. Physiatrists do this by treating the whole person and not just the problem area. Rehabilitation physicians are also non-surgical specialists, an approach which makes sense because over 90% of orthopedic injuries do not require surgery. The Company is highly regarded for its quality approach to care, and the Founders have earned 14 consecutive "Top Doctor" distinctions since the Company's founding in 2008.
See More

Investment Stories

Like This

Healthcare
Advent Home Medical is a leading at-home respiratory care company providing comprehensive, high-quality services and medical equipment to patients throughout their post-acute lifecycle.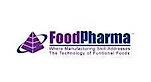 Healthcare
FoodPharma is a contract developer and manufacturer of functional foods focused on bars, soft chews, cups, and confectionery products, positioned at the intersection of functional food and healthcare.