Healthcare
LGM Pharma
---
Investment Date
November 2017
Revenue Growth
12% CAGR (at acquisition over the past three years)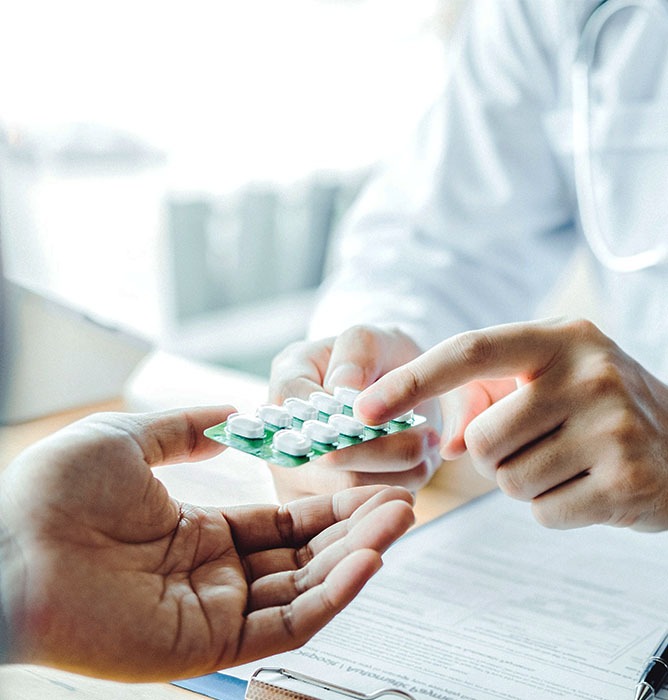 New Harbor's investment thesis in pharma services is built upon several key trends; most notably an ongoing shift towards outsourcing within the pharmaceutical industry. We believe demand for cost containment and patient access, along with a significant volume of patent expirations, is driving an increased focus on specialty, generic and compounded medications. New drug development is also accelerating due to eased regulatory pathways and a robust funding environment. Combined, we believe these forces are creating numerous opportunities within pharma services. New Harbor specifically placed an emphasis on companies that add value to the pharma supply chain, including development, production, preparation, marketing, distribution and compliance. We believe that LGM, as a distributor of active pharmaceutical ingredients ("API") and now a full-service contract development and manufacturing organization ("CDMO"), is well positioned to capitalize on these trends.
New Harbor was first introduced to the co-founders of LGM, Gideon Schurder and Mendy Schurder, by Lucy Malmberg, co-founder of Wedgewood Pharmacy. Founded in 2005, LGM was initially comprised of three separate operating entities, one headquartered in Florida and two based in Israel. At the time of New Harbor's investment, the team primarily specialized in API distribution for compounding pharmacies but was expanding presence within the drug development end market. As part of our investment, the three entities were merged and fully integrated, with corporate leadership centralized in Florida.
"New Harbor's investment marks an important milestone in LGM Pharma's history. With the healthcare network, strategic vision and capital that New Harbor brings to LGM, we look forward to expanding our service offerings while continuing to invest in the substantial growth of our company."

Mendy Schurder

LGM Pharma, COO

*
The investment management plan has focused on investing in the company infrastructure (financial and operational reporting, systems integration, technology enhancements), building out the organization (e.g. CEO, business development, finance, strategic board of directors) and growing existing business lines, with a particular focus on expanding within the drug development space. Another core focus has been on developing and acquiring new value-added services, specifically in formulation, manufacturing and analytical services.
As part of the core investment thesis, LGM completed a highly strategic acquisition of a CDMO with manufacturing facilities in California and Texas, and a formulation development facility in Colorado in July 2020. Today, LGM has 100,000+ square feet of fully equipped facilities across warehousing, manufacturing and formulation development, serving customers across a variety of pharmaceutical sectors and supporting all stages of drug development and commercialization.
The pharma services market has continued to evolve but the core aspects of the investment management plan and industry thesis remain highly relevant and attractive. The team is focused on continuing to invest in infrastructure and develop additional capabilities to serve its clients from early R&D and clinical development through manufacturing, regulatory submission, commercialization and distribution.
*Certain statements about New Harbor Capital made by portfolio company executives herein are intended to illustrate New Harbor Capital's business relationship with such persons, including with respect to New Harbor Capital's facilities as a business partner, rather than New Harbor Capital's capabilities or expertise with respect to investment advisory services.  Portfolio company executives were not compensated in connection with their participation, although they generally receive compensation and investment opportunities in connection with their portfolio company roles, and in certain cases are also owners of portfolio company securities and/or investors in New Harbor Capital-sponsored vehicles. Such compensation and investments subject participants to potential conflicts of interest in making the statements herein.
See More

Investment Stories

Like This
Healthcare
The Ear, Nose, Throat & Plastic Surgery Associates is a nationally recognized ENT group and one of the largest groups in Central Florida.

Healthcare
Advent Home Medical is a leading at-home respiratory care company providing comprehensive, high-quality services and medical equipment to patients throughout their post-acute lifecycle.