Education
Blueprint Prep
---
Headquarters
Los Angeles; Chicago
Investment Date
April 2018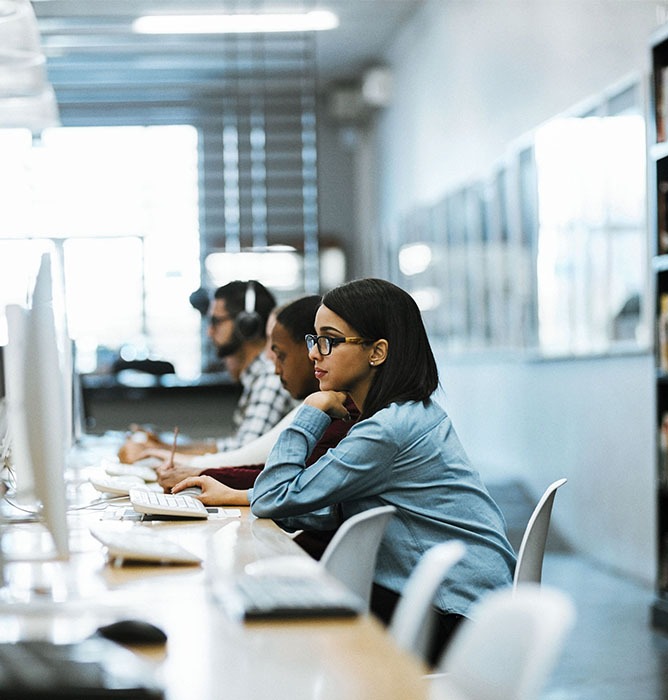 From graduate admissions to professional licensure and certifications, New Harbor's view is that students are increasingly engaging in high-stakes examinations in which strong performance can have a meaningful impact on subsequent career advancement. At the same time, we believe the high-stakes exam preparation market remains highly fragmented, with few providers effectively utilizing the latest in education technology to enhance learning outcomes.
"We are thrilled to partner with New Harbor and Blueprint to form the elite provider of grad school test prep courses and tutoring. The two companies share a common mission, and our core strengths are very complementary. Together, we will be able to deliver even better student experience and results."

Matt Riley

Blueprint, Co-Founder and CEO

*
Founded in 2005, Blueprint Prep ("Blueprint", "the Company") is the leading platform for high-stakes test prep in the U.S., offering live and self-paced online courses, private tutoring, self-study materials, and application consulting services for pre-law, pre-med, and medical school students, as well as prep materials for residents and practicing physicians, PAs and NPs via its recent acquisition of Rosh Review. Blueprint leverages a unique approach that combines engaging video lectures, unparalleled expertise in content creation, the latest adaptive learning technology, and personalized study planning tools. Blueprint has produced unrivaled results, including industry-leading score increases for its pre-law and pre-med students taking the LSAT and MCAT.
New Harbor's investment was made by combining two previously separate businesses: NextStep Test Preparation, a provider of leading pre-health-related content, and Blueprint Test Preparation, a leading live and online LSAT preparation provider. New Harbor was first introduced to the Next Step founder, John Rood, several years before the transaction and orchestrated the combination when subsequently introduced to Blueprint co-founder Matt Riley in 2017. The combined business integrated premium content across two attractive verticals while leveraging best practices and complementary capabilities from the two organizations. Collectively rebranded Blueprint and brought under Matt Riley's leadership, the combined entity integrated a set of differentiated capabilities that we believe could be leveraged to accelerate growth within the existing verticals while expanding into myriad other high-stakes settings.

Our investment management plan focused on driving organic growth within the law and pre-health markets while leveraging the combined technological, pedagogical, and operational strengths to expand into other attractive verticals. Beyond integrating the two businesses, specific initiatives included increasing delivery modalities, further investing in technology and analytics, expanding into attractive adjacent verticals, and augmenting the leadership team to support continued growth. Since its investment, the Company has heavily invested in its technology platform, launching a proprietary LMS with the latest in adaptivity and personalized learning pathways. In addition, Blueprint launched an innovative live online program and completely redesigned the asynchronous MCAT course to leverage the latest in edutainment and adaptivity. The Company has also made numerous enhancements to the leadership team and invested in systems and infrastructure to support significant refinements across sales and marketing, operations, and reporting.

In 2021, Blueprint expanded within the medical education space through a series of three strategic acquisitions, starting with the acquisition of Cram Fighter, a leader in personalized study plan materials for medical students. Following that, Blueprint acquired Med School Tutors, a tutoring and training company primarily focused on preparing medical students for key exams. This allowed the Blueprint team of tutors to grow to over 300 individuals and included medical students, residents, and attendings from the top institutions in the country. Lastly, Blueprint completed the acquisition of Rosh Review, a provider of online exam preparation and continuing education solutions for medicine residents, physicians, physician assistants (PAs) and nurse practitioners (NPs). 

Increasing the Company's medical offerings to cover the full learner journey has been part of New Harbor's strategic vision since partnering with the Blueprint team. As a result, Blueprint now provides products applicable to millions of pre-med students, medical students and residents, physicians, PAs, NPs, and nurses as well as to tens of thousands of medical institutions across the country. New Harbor and Blueprint management continue to evaluate adjacent high-stakes preparation verticals for future expansion.

Since New Harbor invested in 2018, Blueprint has successfully integrated the two legacy businesses, leveraging best practices and making meaningful investments in the team, product, and infrastructure, and has grown through a series of three strategic acquisitions to expand its focus and include a full suite of medical offerings. Throughout our partnership, New Harbor has supported the team in driving additional market share while continuously innovating to remain at the leading edge of the industry.
*Certain statements about New Harbor Capital made by portfolio company executives herein are intended to illustrate New Harbor Capital's business relationship with such persons, including with respect to New Harbor Capital's facilities as a business partner, rather than New Harbor Capital's capabilities or expertise with respect to investment advisory services.  Portfolio company executives were not compensated in connection with their participation, although they generally receive compensation and investment opportunities in connection with their portfolio company roles, and in certain cases are also owners of portfolio company securities and/or investors in New Harbor Capital-sponsored vehicles. Such compensation and investments subject participants to potential conflicts of interest in making the statements herein.
See More

Investment Stories

Like This

Education
MindPlay is a leading education software company that develops and provides digital products for students and teachers to improve literacy outcomes.