Healthcare
FoodPharma
---
Headquarters
Santa Fe Springs, CA
Revenue Growth
24% CAGR (over the two years prior to closing)
Through New Harbor's experience investing in healthcare and pharma services, we recognized the favorable trends related to preventative and consumer-led healthcare and began focusing on our Healthy Living & Wellness investment thesis in 2019. As part of our research into the sector, we identified nutrition, and specifically functional foods, as a rapidly growing and evolving industry segment. Functional foods are defined as foods that have a positive effect on health beyond basic nutrition, promote optimal health and potentially help reduce the risk of disease. The category is large and growing, with $189 billion in sales in 2020 and forecasted growth of 8% CAGR over the next five years. The functional food industry is driven by the macro tailwinds of an aging, longer-living, and health-conscious population, and the core tenets of consumerization and preventative care in healthcare. Of the roughly 20,000 new food products introduced each year in the U.S., products with functional claims associated have more than doubled since 2012. These new products are increasingly being created by small to medium-sized companies who lack capital infrastructure and seek to outsource formulation and manufacturing to trusted partners.
FoodPharma (the "Company") is positioned at the intersection of these trends in functional food and healthcare. The Company is a contract developer and manufacturer of functional foods focused on bars, soft chews, cups, and confectionery products. FoodPharma leverages a portfolio of over 500 proprietary formulas and recipes, as well as in-house research, development, and formulation capabilities to deliver innovative, functional food products that actually taste good to its customers.
"From the very beginning, it was clear that our organizations shared similar values and commitments to innovation and growth. New Harbor's extensive experience working with founder-led companies in relevant industries to ours has already started to elevate our business."

Glen Marinelli
Founder, FoodPharma*
Glen Marinelli founded FoodPharma in 2000. As a food industry veteran, Glen recognized the growing desire of consumers to have functional and nutritional attributes in food form as opposed to traditional dietary supplement forms such as pills and capsules. Since then, he has successfully grown the Company to over 90 employees across three locations in California. Today, the Company has a market-leading niche in the soft chew category, especially in bariatric and weight-loss nutrition, which is its current primary application within the healthcare industry. FoodPharma serves a wide variety of customers and channels, including leading CPG brands, private label customers, and specialty brands, and expects to grow its offering in additional healthcare channels.
In recent years, due to increasing growth velocity and industry potential, Glen decided to bring on a capital partner to help him take the business to the next level. He selected New Harbor as his preferred partner in a competitive process because he was convinced that our track record of successfully partnering with founders and our physician services, pharma and animal health experience would bring value to the business.
This investment marks New Harbor's first investment related to its thesis in Healthy Living & Wellness.  New Harbor was drawn to FoodPharma due to its unique positioning as a full-service contract manufacturer, its innovative and proprietary formulation and development capabilities, its healthcare industry applications, and its market-differentiating position in several product categories. The goal for FoodPharma is to develop into a leading food science company focused on the research, development, and manufacturing of high-quality, functional food products.  We seek to leverage FoodPharma's excellent reputation and broad capabilities as we expand into new product categories, customers, industry segments (like healthcare) and geographies to build a leader in the functional foods industry.
*Certain statements about New Harbor Capital made by portfolio company executives herein are intended to illustrate New Harbor Capital's business relationship with such persons, including with respect to New Harbor Capital's facilities as a business partner, rather than New Harbor Capital's capabilities or expertise with respect to investment advisory services.  Portfolio company executives were not compensated in connection with their participation, although they generally receive compensation and investment opportunities in connection with their portfolio company roles, and in certain cases are also owners of portfolio company securities and/or investors in New Harbor Capital-sponsored vehicles. Such compensation and investments subject participants to potential conflicts of interest in making the statements herein.
See More

Investment Stories

Like This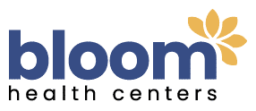 Healthcare
Bloom Health Centers is one of the largest in-network, comprehensive mental healthcare groups in the Mid-Atlantic.

Healthcare
LGM Pharma is an API company involved in distribution of cGMP pharma ingredients and other value-added services supporting leading pharmaceutical companies.
Healthcare
The Ear, Nose, Throat & Plastic Surgery Associates is a nationally recognized ENT group and one of the largest groups in Central Florida.