Education
Certica Solutions
---
Headquarters
Wakefield, Mass.
Investment Date
February 2016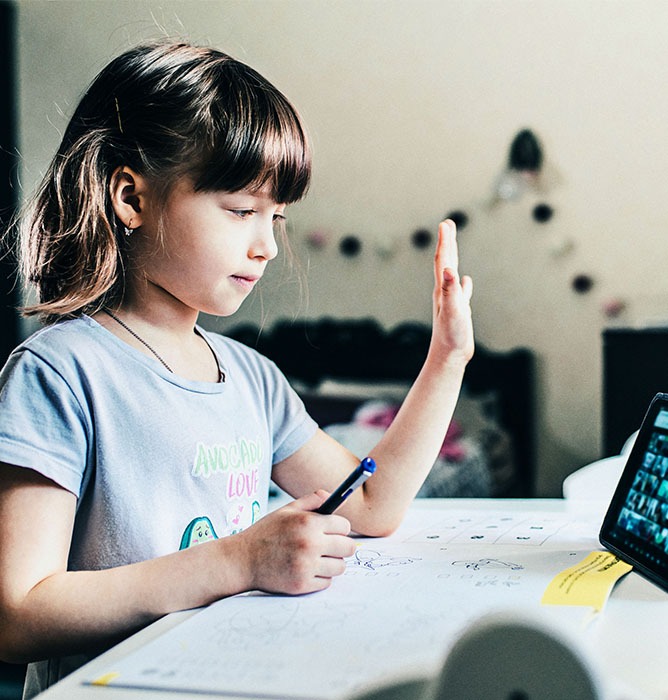 The proliferation of education technology in and around the classroom has rendered data and data systems ubiquitous in the K-12 setting. Mobile devices, digital content and cloud computing have facilitated personalization at scale in ways previously unknown. We believe this, combined with increased regulations and heightened reporting standards, has exacerbated demand for technology solutions that measure and assess student performance, analyze and report educational and compliance data, and promote interoperability between disparate data systems. Certica Solutions is a leading EdTech provider with software solutions addressing each of these critical areas within the K-12 ecosystem.
New Harbor came to know Certica's CEO, Mark Rankovic, at a time when the Company was looking to make a highly compelling strategic acquisition but did not have the capital resources or experience to confidently execute on the opportunity. Mark had invested in Certica ten years previously and transitioned leadership from the Company's founder. He was instrumental in evolving the business from a consulting firm to a compliance software and digital assessment content provider. By the time New Harbor partnered with the Company in 2016, Certica had grown to over 80 employees and served more than 4MM students. Working with Mark and team, New Harbor simultaneously invested in Certica and facilitated the Company's acquisition of its target, a leading provider of digital content alignment solutions. We believe the acquisition increased the Company's channel diversity and significantly augmented its data management solution set.
"We are very grateful for New Harbor's partnership and guidance over the last five years. New Harbor's expertise in strategically building education businesses was critical in achieving our potential."

Mark Rankovic

Certica, President and CEO

*
Our investment management plan focused on driving organic growth while facilitating strategic acquisitions in the fragmented K-12 EdTech landscape. Specific initiatives included enhancing the Company's sales and marketing strategy, expanding Certica's product offerings, and further developing the leadership team to support continued growth. Over the course of New Harbor's investment, the Company made a number of improvements in its go-to-market strategy which accelerated organic growth. This included expanding the sales team, incorporating additional marketing initiatives, and integrating the sales and product teams for enhanced delivery. Certica also made sustained investments in product development, amongst other things releasing the next generation of its compliance software, launching an industry-leading data analytics product, and productizing an interoperability solution that allows school districts to seamlessly communicate across their disparate databases. The Company also completed an additional five acquisitions, which propelled Certica into several highly attractive adjacent markets. Moreover, New Harbor assisted the Company in meaningfully augmenting its leadership team, in particular within the sales and marketing, product development and delivery, and human resources functions.
Since New Harbor first partnered with Certica in 2016, digital content consumption and educational data generation has continued to accelerate, which we believe strengthened the indispensability of the Company's solutions. At the same time, we believe the EdTech market remains dynamic. By continuing to invest in product and team development, Certica remained adept at innovating solutions for evolving customer pain points while simultaneously expanding its offerings to capture greater share.
New Harbor exited its investment in Certica Solutions in December 2020.
*Certain statements about New Harbor Capital made by portfolio company executives herein are intended to illustrate New Harbor Capital's business relationship with such persons, including with respect to New Harbor Capital's facilities as a business partner, rather than New Harbor Capital's capabilities or expertise with respect to investment advisory services. Portfolio company executives were not compensated in connection with their participation, although they generally receive compensation and investment opportunities in connection with their portfolio company roles, and in certain cases are also owners of portfolio company securities and/or investors in New Harbor Capital-sponsored vehicles. Such compensation and investments subject participants to potential conflicts of interest in making the statements herein.
See More

Investment Stories

Like This

Education
New York Kids Club is a provider of premium early childhood enrichment, preschool, camps, parties and events.
Education
Royall & Company is an industry leader in strategic, data-driven direct marketing and advisory services to traditional colleges and universities.