New Harbor Capital Named in Inc.'s 2022 List of Founder-Friendly Investors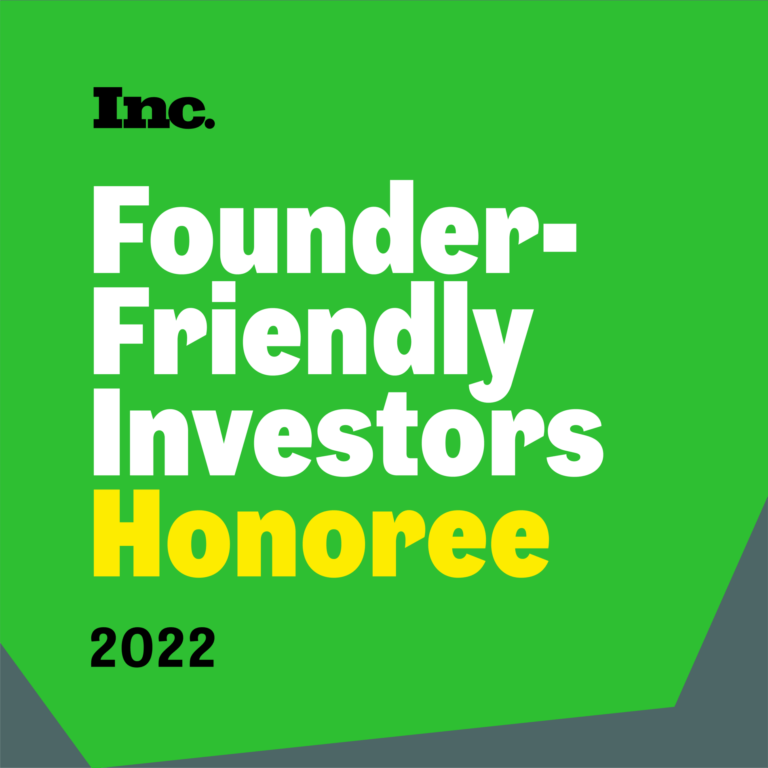 Annual roundup highlights the private equity and venture capital firms with the best track records of success backing entrepreneurs
New Harbor Capital is grateful to be included for the third consecutive year in Inc.'s annual Founder-Friendly Investors list, honoring the private equity and venture capital firms with the best track records of success backing entrepreneurs. Last year was the first that Inc. shifted focus from previous lists—which were called the Private Equity 50—and this year will continue the trend by including venture capital firms.
The final list recognizes 184 firms that entrepreneurs collaborate with and trust as they receive the financial support they need to help drive growth. All 184 have successful track records of remaining actively involved with the businesses they invest in.
"New Harbor is honored to be included on this list for the third year," said Tom Formolo, Partner at New Harbor Capital. "Partnership, collaboration, and servant leadership are at the core of our firm's culture and values. We genuinely care about the success and welfare of the founders we work with and knowing that our founder partners recognize and value these efforts is a source of great pride."
To compile the list, Inc. went straight to the source: entrepreneurs who have sold to private equity. Founders filled out a questionnaire about their experiences partnering with private equity firms and shared data on how their portfolio companies have grown during these partnerships.
New Harbor was founded on the belief that mutual respect and collaboration lead to the most successful outcomes. Servant leadership and partnership are the foundation of New Harbor's priorities. This unique and collaborative approach has fostered deeply valuable, personal, and long-term relationships with founders, many of which have gone on to become Executive Advisors to the firm post-exit. The following testimonials tell this story:
"From the very beginning, it was clear that our organizations shared similar values and commitments to innovation and growth. New Harbor's extensive experience working with founder-led companies in relevant industries to ours has elevated our business." Glen Marinelli, Founder and CEO of FoodPharma

"New Harbor's track record of scaling animal health companies has been extremely valuable as we expand IndeVets' reach to new markets and bring balance, fulfillment, and joy to veterinarians across the country." Michael Raphael, Founder and CEO of IndeVets

"We are thrilled to have found a partner who aligns with our core values, mission, and vision for the future. New Harbor provides the guidance and capital necessary to help us invest in the most advanced technology, improve internal processes, and put important infrastructure in place so that we may continue to build upon what we love most: excellent patient care." Dr. Thomas Quigley, MD and Founder of Quigley Eye Specialists
Click this link to view the complete list.
About Inc.
The world's most trusted business-media brand, Inc. offers entrepreneurs the knowledge, tools, connections, and community they need to build great companies. Its award-winning multiplatform content reaches more than 50 million people each month across a variety of channels including websites, newsletters, social media, podcasts, and print. Its prestigious Inc. 5000 list, produced every year since 1982, analyzes company data to recognize the fastest-growing privately held businesses in the United States. The global recognition that comes with inclusion in the 5000 gives the founders of the best businesses an opportunity to engage with an exclusive community of their peers, and the credibility that helps them drive sales and recruit talent. The associated Inc. 5000 Conference is part of a highly acclaimed portfolio of bespoke events produced by Inc. For more information, visit www.inc.com.
About New Harbor Capital
New Harbor Capital is a Chicago-based private equity firm focused on investing in lower middle market, growth-oriented healthcare, education, and business services companies. Our Partners have over 80 years of combined experience, partnering with strong management teams to systematically enable accelerated growth in value creation. Since 2000, the New Harbor team has completed over 230 investments. As an experienced strategic partner, New Harbor supports management with ideas, connections and resources to capitalize on growth potential. ​For additional information, please visit www.newharborcap.com.
DISCLAIMER: This recognition was received from Inc. Media on October 4, 2022. New Harbor Capital paid $995 in entry fees to Inc. Media to be considered for this recognition. The entry process involved contacting past and present founders from New Harbor Capital's investment portfolio to ask them about their experience partnering with New Harbor Capital. New Harbor Capital was one of 184 firms to receive this recognition from Inc. Media. This rating may not be representative of any one investor's experience and is not indicative of any future performance.